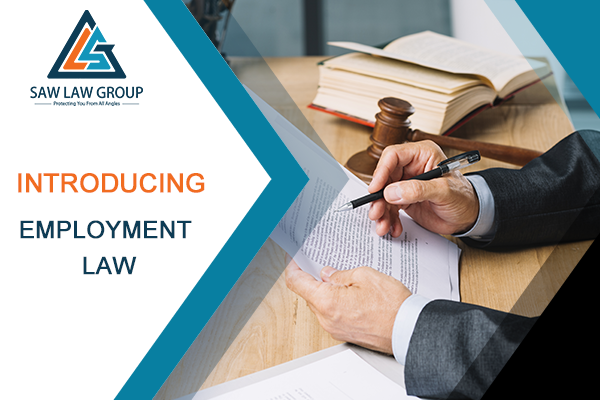 Employment Law is the area of law that controls the employer-employee relationship. The employee must know the law so that they are not cheated on any corporate services like maternity leave, wages, hours of work, overtime, holidays, employee benefits, wrongful termination, etc. Employees who are facing problems related to employment law then Saw Law Group LLP is here to assist for all employment attorney services in Los Angeles.

Our team of an experienced lawyer is ready to fight and help the employees who are wrongly terminated, discriminated against, or harassed at work. Saw Law Group is partnered with skilled and knowledgeable lawyers who won numerous cases in past.

If an employee feels that they are not treated well by an employer in Los Angeles, California then they can benefit the service of employment lawyers at Saw Law Group. Saw Law Group is always there to assist the employees regarding employment law. We have extensive experience in serving employment law-related issues.

No matter how you are paid, if you are facing problems related to employment law Saw Law Group is here to help for unfair treatment by your employer and will do our best to help clients with their situation. Read more...