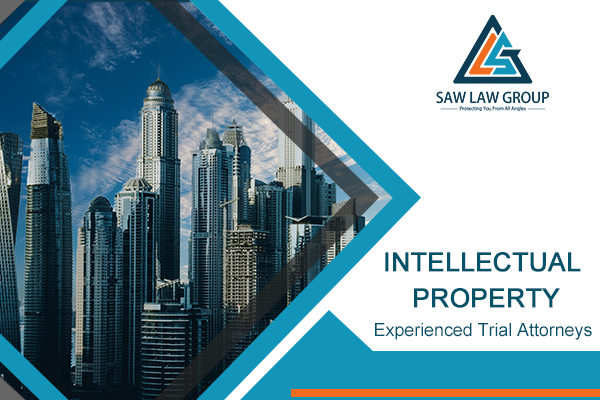 Intellectual property or assets are abstract in nature and is a formation of the human mind or intellect specifically, a thought, creation, disclosure, trade secret, data, equation, patent, copyright, trademark, and design. The creation of human mind should be secured and unique in that case Intellectual property law plays an essential role.Saw Law Group LLP is one of the best intellectual property law firms who assist you in all areas of intellectual property services.

Our firm consists of highly skilled and knowledgeable intellectual property law partners to protect you from violation and maintaining a personal touch with you at each and every step. Saw Law Group has experience in all intellectual property service which includes patent, trademark, and copyright law experience.

The companies are now focusing on getting intellectual property services done as they are realizing the importance of their property and assets. Intellectual property helps the business to hit their revenue target and engrave out a path for future services and products. Saw Law group negotiates and draft license agreements and other contracts involving patents, copyrights, trademarks, and overall intellectual property.

Intellectual property is an inspiration of your business and it can harm or even end your business if your intellectual property is been copied by any other business or a company so secure your intellectual property now with Saw Law Group an intellectual property lawyer California.

Saw Law Group will help the companies at each and every step from dealing with insurance companies to explaining the case to you at every step of the way. The team at Saw Law Group is experienced and knowledgeable to acquire the best possible result for your case.

Intellectual property safeguard is significant for businesses that are starting their ventures. We at Saw Law Group LLP one of the finest intellectual property law firms in Los Angeles protect the intellectual property of our clientsand provide the best intellectual property services in town.Safeguard your new ventures now with Saw Law Group LLP!! Read more...